Thrilling Media Management

Thrilling Media Management
"Don't be afraid to give up what is good to achieve what is great."
– John D. Rockefeller
About Us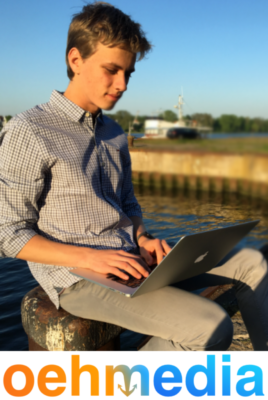 Hey, I am Maximilian, the founder of "Oehmedia". We have made it our mission to be the social media marketing agency at your side. We all know how important a good online presence is today. The Internet can contribute to your success, but it can also have a negative impact on your company. A customer quickly gains a false impression of your business due to the lack of an online presence. But this should not be the case.
Together we work on a perfect appearance of your company on the Internet, in order to be able to present it finally from its best side. As a team, we will master today's requirements. Let us turn the good into something great.
Reviews
Great collaboration with grandiose results!



"For quite some time now we have wanted to redesign our website and have handed it over to Oehmedia.
We had a lot of questions and quite chaotic ideas about how the whole thing should look like. Oehmedia not only implemented our wishes and ideas with absolute professionalism, but actually advised us at all times with great expertise and empathy and provided competent, innovative and expert solutions. Wow! Big compliment! We would like to recommend Oehmedia to everyone who wants to use professionalism and competence".

"I offer guitar lessons in Rostock and asked Maximilian for feedback on my website. The feedback I received from him exceeded my expectations by far and showed that he had dealt with it intensively. Various aspects were examined in detail, which have an influence on how my site affects the visitors/interested parties. He not only pointed out weak points but also made suggestions on how to do it better. He did that in a very friendly and pleasant way."

"Maximilian was able to quickly get to grips with our concerns and quickly submit suitable suggestions for the implementation of a product video. We were thrilled by the result. The feedback from our international customers was also overwhelming. We are looking forward to working with 'Oehmedia' again on the next project".
Arrange a meeting
Are you interested in advancing your company? Choose a suitable date in my personal calendar to talk about some initial ideas.